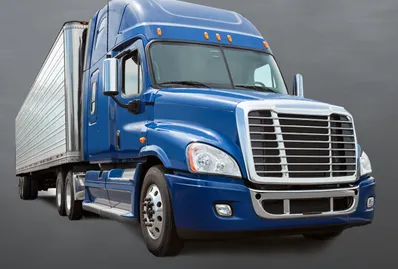 Dr. Nierenberg is a Certified D.O.T. Medical Examiner (CME) listed on the National Registry of the Federal Motor Carriers Safety Administration, # 9804851290. He is an active member of TeamCME. Fees are $100 per physical exam and are performed in his office. Some evening appointments are also available. (see hours below).
Payment is accepted by business check, cash, or Visa/MC/Discover/Amex cards. DOT Physicals are not covered by health insurance.
Dr. Nierenberg's background includes a past career in transportation and civil engineering, construction surveying, and roadway safety and design prior to entering chiropractic college in 1988. His 30+ years as a chiropractic physician includes a combination of both practice and teaching chiropractic interns to perform physicals, in addition to tutoring anatomy and biochemistry in a lab setting.
What Are DOT Physicals and Why Do I Need One?
DOT physicals are examinations designed specifically for CDL drivers and people who operate large vehicles. DOT physicals are required by the Department of Transportation to make sure that drivers meet the minimum health requirements and can do their job without risking any lives – including their own.

Does Everyone Who Drives a Large Vehicle Need a DOT Physical?
The Department of Transportation typically requires a physical if your job requires you to drive:
- Hazardous materials
- With more than eight passengers
- More than 10,000 lbs of combined weight
If you fit into any of these categories, you'll be required to have a DOT examination.

What Happens During DOT Physicals?
A DOT physical is an examination completed by a Certified Medical Examiner to check your overall health – specifically anything that might increase risk on the road. Dr. Nierenberg at will review your medical history to pinpoint any potential issues. This will give insight into what to screen for now and in the future.

A physical examination will then take place that will cover the following at a minimum:
- Vision
- Heart rate
- Hearing
- Skin
- Nervous system
- Weight/Height
- Blood pressure
- Lungs, chest and abdomen
- Back and spine
- Extremities and joints
If you pass the examination, Dr. Nierenberg will give you or extend your current DOT medical card. If there are any indications of concern, a visit to your Medical Doctor or medical specialist might be required before you can obtain or extend your medical card.
For some, such as those with high blood pressure, diabetes, or sleep apnea, the medical card will be issued for a shorter period of time. If you have Type 2 Diabetes please bring your most recent HbA1c score and date from your medical doctor. If you have sleep apnea, please bring with you proof of CPAP compliancy from your pulmonologist or from your phone app.

Whether you're just beginning your career or it's time to renew your medical card, Dr. Nierenberg offers DOT physicals to help you get or stay on the road.

Call TODAY for a D.O.T. Physical at (908) 595-9360. You may also send a text message or call his cell number at (908) 256-0533, or simply send an email through the "Contact Us" section below.